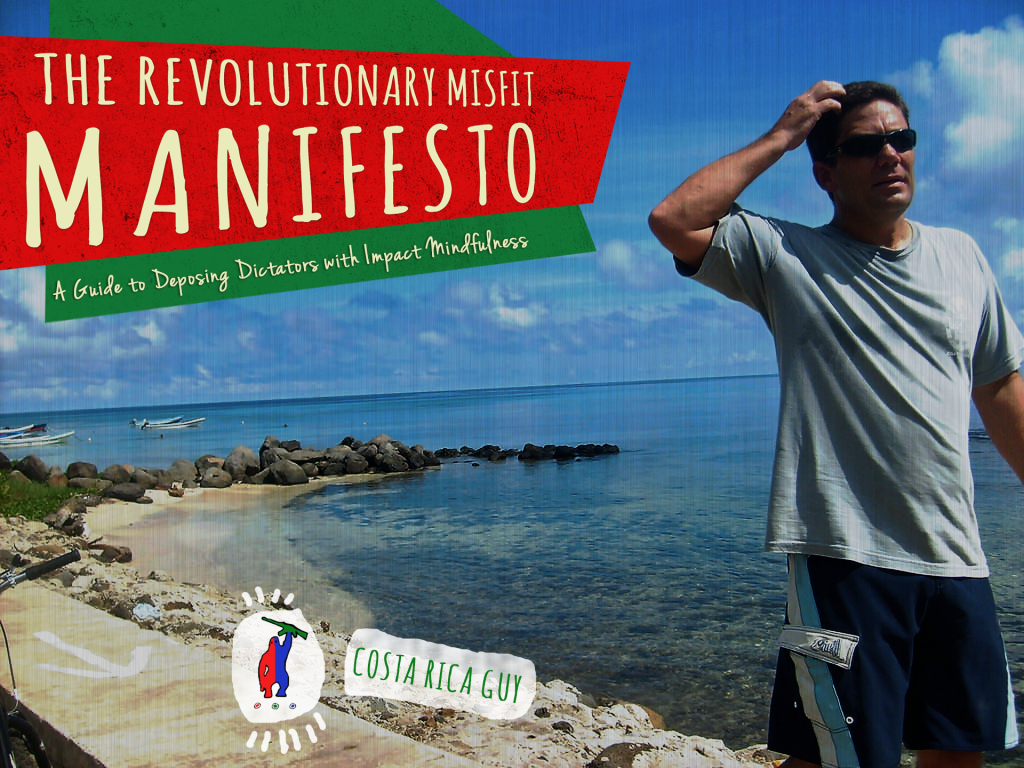 The Revolutionary Misfit Manifesto is about changing the world…
one impact at a time.
How?
By making impact the impetus.
By practicing a concept that I call Impact Mindfulness, which stresses the need to prioritize impact over interest, to embrace the concept of the Big US, and to remove impact blinders that blind us from recognizing universal calls to impact.
I believe this revolutionary new mindset is needed to help improve the condition of people and planet.
It all starts with you and me…
so don't just read it…do it! 

Here's what others have to say… 

If you've been feeling like something is missing, like life has been holding out on you, then this manifesto is for you. Scott's words will challenge you to live a life of impact and lead a revolution of love that will ripple through eternity. Don't just read it; do it, and be changed forever. 

— Jeff Goins, Author, The In-Between 

Scott's writing touches on everything from environmentalism to philosophy to business advice, all in a way that feels easy to digest and approachable. 

— Paul Jarvis, Author, Everything I Know